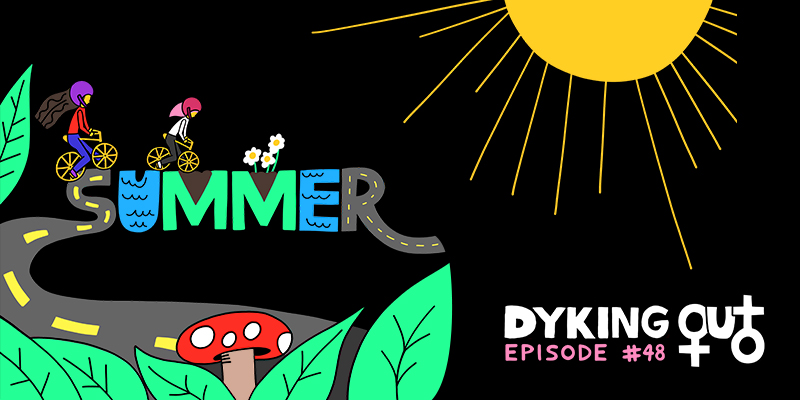 Summer, the official season of the gays, is winding down, so Nicole Pasquale (UCB, Woke AF) stopped by to dyke out about the good, the bad, and the disgustingly humid parts of these few months. Plus, Nicole shares the magical details of a witchy getaway fueled by shrooms and a blood moon. What a time to be alive! We also talk about our butts getting touched during massages and the rediscovery of Carolyn's internet friend from her chat room years. Lastly, we answer a listener question about body size and dating. Enjoy this episode before the season starts to change!
-Keep the podcast a-lez and gay by donating to our Patreon, where you can get some sapphic swag.
-For related content, follow us on Twitter, Facebook, Instagram, and Leave Us a Review if you like what you hear!
-Like our theme song? You'll love the duo behind it: There Is No Mountain