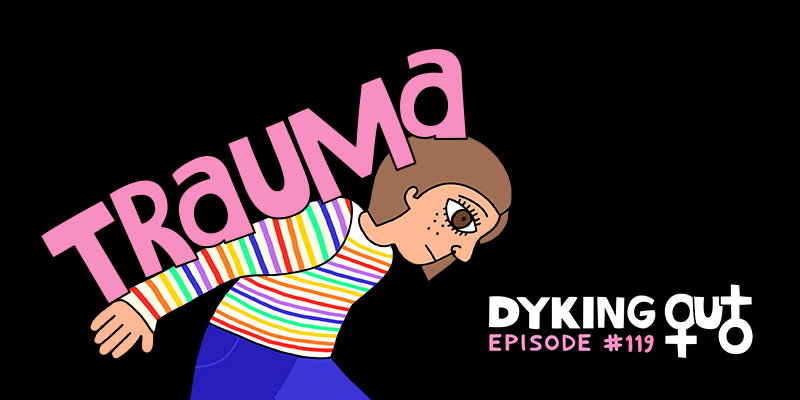 Big episode alert! We're dyking out with the VERY talented Samantha Sidley about trauma (trigger warning for sexual assault, car accidents, and eating disorders). Samantha is an incredible jazz singer and interpreter whose album Interior Person is out now. We talk all about the lasting impact that trauma has on our lives and different strategies for coping with it. This is a very special and important episode for many reasons. Samantha is an absolute joy and we really hope you check out her music and see her perform live if you can. Also, it's our first official episode to launch the next phase of Dyking Out. That's right, our co-host reveals herself, and we are so excited for the future of this podcast and its community. Much love to all of our Susans, now and always.
-Come to the next Dyking Out at Stonewall comedy show in NYC. Get tickets here.
-Get extra episodes by joining out Patreon community of becoming a member on Himalaya.
-For related content, follow us on Twitter, Facebook, Instagram, and Leave Us a Review if you like what you hear!
-We've got new MERCH.
-Like our theme song by There Is No Mountain? Subscribe to our composer/mixer's youtube channel for more beats and mixes.