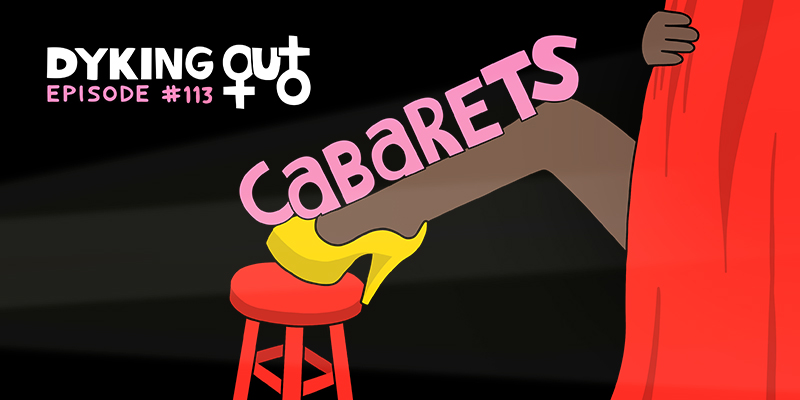 We're kicking off the new year with an episode about some of the queerest entertainment of all! No, not Saoirse Ronan's lesbian-energy-fueled portrayal of Jo March in Little Women. We're dyking out about Cabarets with the funny and talented Eliot Glazer (Broad City, You're Making It Worse podcast) and guest co-host Courtney Rada (Carnivorous on Food Network). Recorded the day after our holigay spectacular at NYC's Joe's Pub (the site of so many queertastic cabarets), we talk about the icons who have built their reputations with this medium, and why Cabarets are inherently gay. Plus, we talk about Eliot's super popular live show, Haunting Renditions. We also talk about Pete Buttigieg, our body temperatures, Howard Stern and Celine Dion. Eventually, we end with a messy question from a listener who is suspicious of her partner's friend. Strap in and strap on because we hope to make 2020 our dykiest year yet!
-Get extra episodes by joining out Patreon community of becoming a member on Himalaya.
-For related content, follow us on Twitter, Facebook, Instagram, and Leave Us a Review if you like what you hear!
-Like our theme song by There Is No Mountain? Subscribe to our composer/mixer's youtube channel for more beats and mixes.