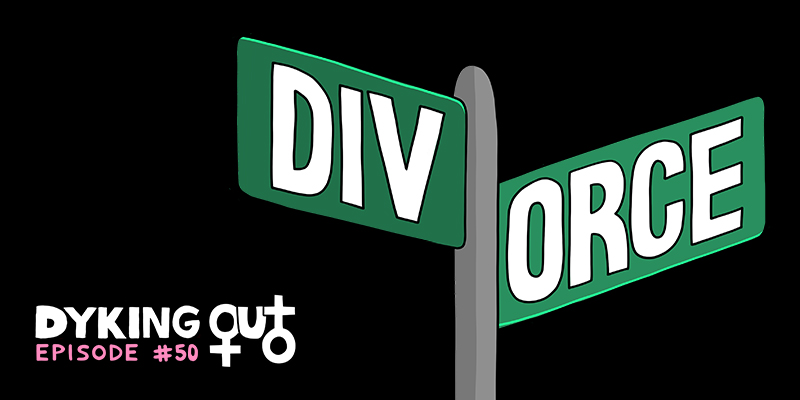 For our 50th episode, the incredible Tara Clancy (NYT, NPR's Wait Wait Don't Tell Me, The Moth) joined us to talk about Carolyn's favorite topic: Divorce! Okay, maybe it's not her favorite topic, but it was nice to have another divorced dyke to commiserate with. We talk about the external pressures that make you feel bad about ending your marriage, even when it's the best thing for everyone involved. How do things get to that point? How do you move on? What do you do when children are involved? Are vacations to National Parks the beginning of the end for queer couples? We also take a listener's question about her "friend" who she swears isn't her, but we're not buying it!
-Keep the podcast a-lez and gay by donating to our Patreon, where you can get some sapphic swag.
-For related content, follow us on Twitter, Facebook, Instagram, and Leave Us a Review if you like what you hear!
-Like our theme song? You'll love the duo behind it: There Is No Mountain