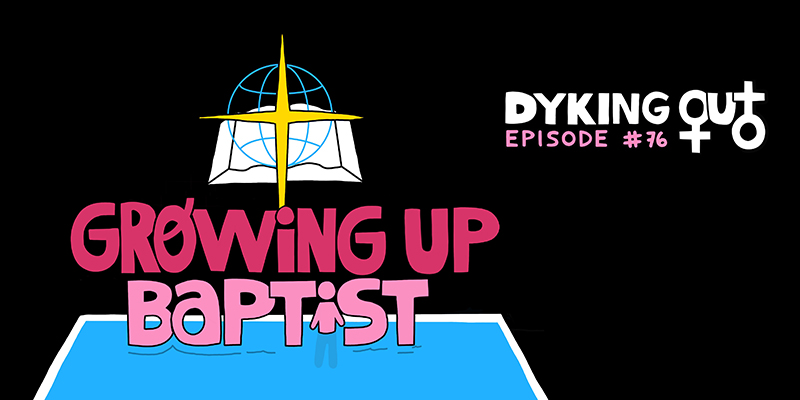 Many of us in the LGBTQ+ community grow up feeling like we don't really belong or fit in. Now multiply that time ten and you might get a sense of what it's like to be a queer kid growing up in a religious household. Filmmaker Chelsea Moore (Sour Peach Films) came by to dyke out about her Southern Baptist upbringing in Tennessee, which included being home schooled. We learn about Chelsea's early impressions of homosexuality, and how her religion's teachings conflicted with her own experiences, as well as how it's shaped the films she makes today. We also get the scoop on what it's like to work with our one and only #wcw (but maybe we should change it up), Mariska Hargitay, on the set of Law & Order SVU. Finally, we answer a listener's question about the changing nature of her sexual preferences and her husband's change of heart on polyamory.
-Keep the podcast a-lez and gay by donating to our Patreon, where you can get some sapphic swag.
-For related content, follow us on Twitter, Facebook, Instagram, and Leave Us a Review if you like what you hear!
-Like our theme song? You'll love the duo behind it: There Is No Mountain