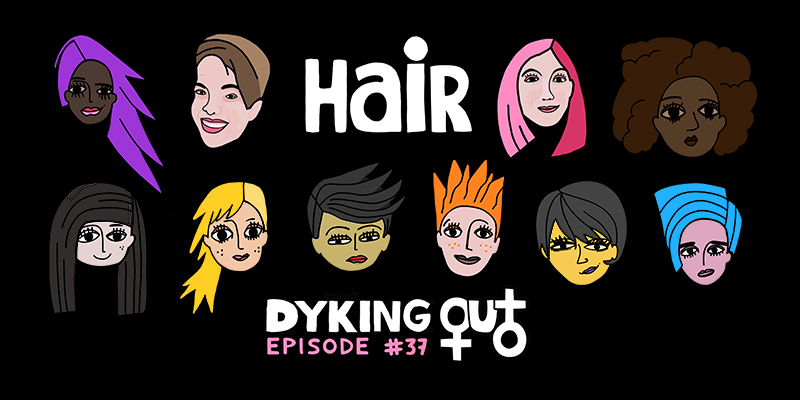 Wazina Zondon (HBO's The Out List, Coming Out Muslim) swings by to talk about hair, and not just the kind on your head! We're talking face, armpits, pubes, legs, arms – all of it. Do queer women feel the same pressure as straight women to be free of body hair? Where does that pressure some from? Porn? The patriarchy? Capitalism? Barbie? Hair removal is time consuming, painful, and expensive, so isn't it time we took a stand, or should we just do what makes us comfortable? There's so much to cover here! Yet we manage to also dyke out about hecklers, Calzona, and emo teenage moments.
Keep the podcast a-lez and gay by donating to our Patreon, where you can get some sapphic swag.
For related content, follow us on Twitter, Facebook, Instagram, and Leave Us a Review if you like what you hear!
Check out Sudio, our sponsor for this episode. Use the code DYKE for 15% your purchase.