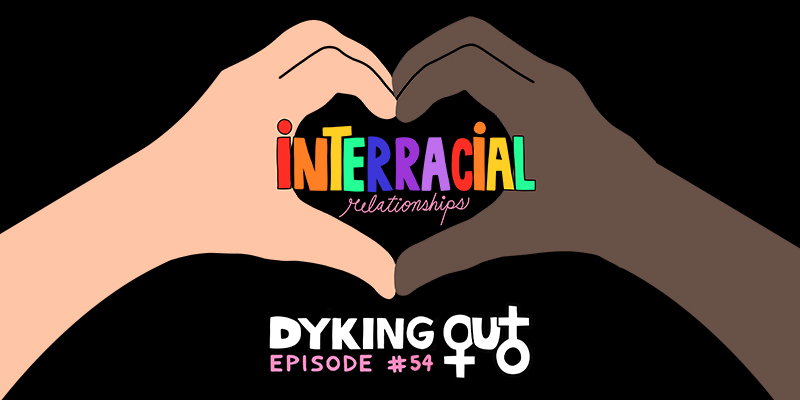 We welcomed back Lauren Ashley Smith (The Rundown With Robin Thede, VH1.com, Netflix) to dyke out with us, because once was not enough! This time, we're tackling the topic of interracial relationships. Are queer couple more likely to enter them? What are some of the challenges? How can each person use their respective privilege to support the other? There is so much to discuss around this topic, but we get a tad distracted while getting into race politics in America and how it presents its own set of challenges. Plus, Carolyn gives her reviews of the movies Lizzie and Colette, and she delivers a very important PSA for anyone in a Q&A session.
-Keep the podcast a-lez and gay by donating to our Patreon, where you can get some sapphic swag.
-For related content, follow us on Twitter, Facebook, Instagram, and Leave Us a Review if you like what you hear!
-Like our theme song? You'll love the duo behind it: There Is No Mountain