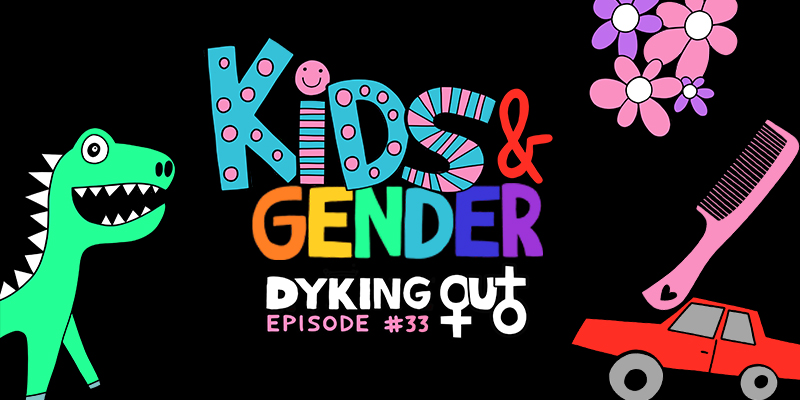 Three cis-gendered queer women without kids walk into a podcasting studio to talk about challenging gender norms and raising children. What could go wrong? Comedian and child-caregiver Caitlin Ruppert joins us to talk about why we need to stop shaming and correcting kids who act outside of gender norms. Also, who decided that trucks are for boys anyways when, newsflash, women are allowed to drive them too (at least in this country). Are gender reveal parties strictly a straight person thing? Why are people obsessed with the romantic lives of babies? (It does sound a little bit adorable…) We also talk about the terrible people who love forcing other to drink shots. If that's you, KNOCK IT OFF.
Keep the podcast a-lez and gay by donating to our Patreon, where you can get some sapphic swag.
For related content, follow us on Twitter, Facebook, Instagram, and Leave Us a Review if you like what you hear!