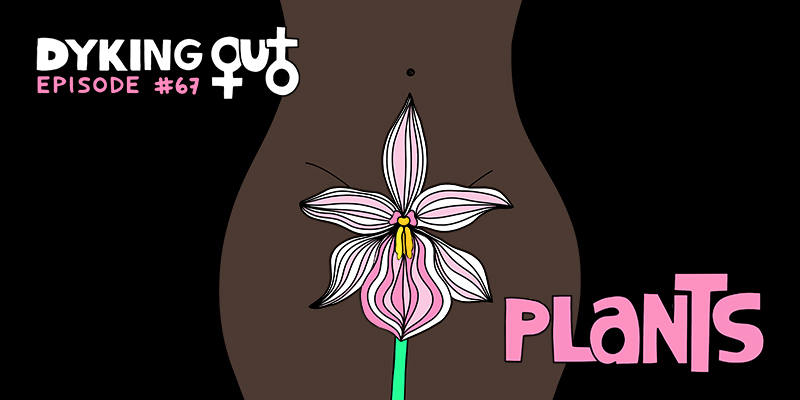 Jessica Henderson (Upright Citizen's Brigade) came by with her green thumb to talk about something that gets her all hot and bothered: queer ladies kissing. BUT ALSO PLANTS. From sexy orchids to emo peace lilies, we talk about the importance of self care, natural healing, and queerness all in relation to the kingdom Plantae. This episode is sprouting with gayness because we spend the first half-hour talking about things like our favorite TV kisses and what punishments we'll subject straight people to once we've taken over the world (any and all straight listeners will be spared!). Also, if you're headed to Clexacon this April, be sure to stop in on Jessica's panel about queer voices in comedy.
-Keep the podcast a-lez and gay by donating to our Patreon, where you can get some sapphic swag.
-For related content, follow us on Twitter, Facebook, Instagram, and Leave Us a Review if you like what you hear!
-Like our theme song? You'll love the duo behind it: There Is No Mountain