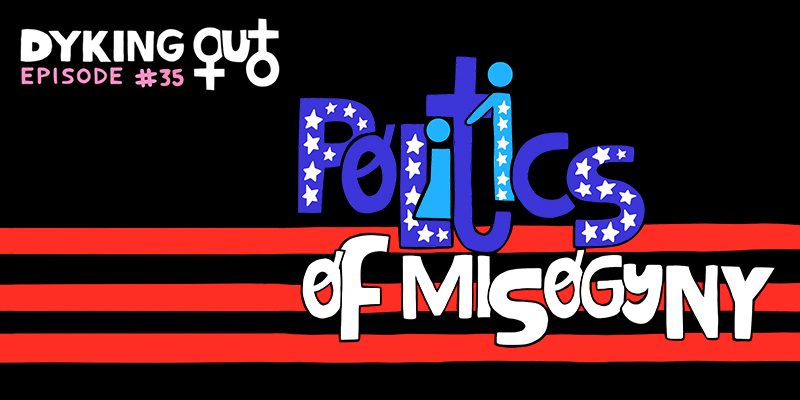 The hilarious, smart, and talented Talia Lavin (The New Yorker, Village Voice, Jewish Daily Forward) joins us to dyke out about the everyday rage fire that is misogyny, specifically, how it plays into politics and how different parties deal with it. Talia drops some knowledge about fearless Stormy Daniels and her MMA fighter– er, lawyer, and she shares her thoughts on why it's important to hold people accountable for misogynistic and abusive behavior. We also salivate over the movie Disobedience, praise Lena Waithe's wardrobe choices, and Talia tells us about a sex toy that has her seeing sparks.
Keep the podcast a-lez and gay by donating to our Patreon, where you can get some sapphic swag.
For related content, follow us on Twitter, Facebook, Instagram, and Leave Us a Review if you like what you hear!
Check out Sudio, our sponsor for this episode. Use the code DYKE for 15% your purchase.