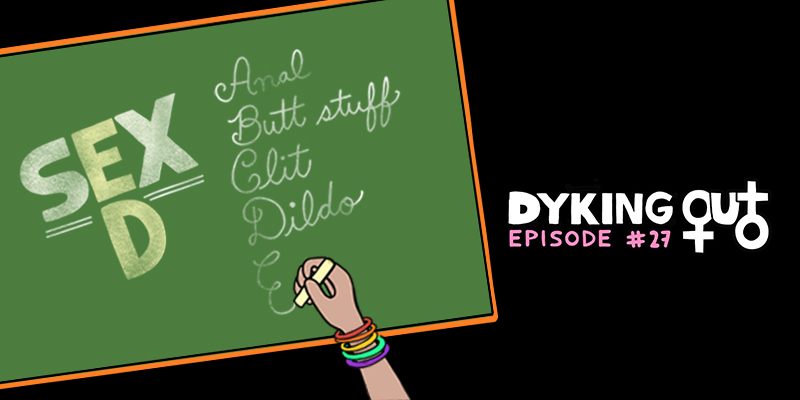 It's our first guest who has a movie based on her life! Alyssa Robbins is a Brooklyn-based singer-songwriter and the inspiration behind the movie Becks. We are thrilled that she joined us to talk about her side gig teaching sex education to adolescents. Listen and learn how far we've come from putting condoms on bananas! We make a pretty solid case for the importance of comprehensive sex education in schools, and also get Alyssa's insight on what to do if you have a kid who masturbates way too much. Later on in the episode, we dyke out about our favorite LGBTQ movies and try to make "spreadin' the jam" a thing. Plus, if you're in New York City on March 17, 2018, be sure to come out to see Alyssa in concert at Pete's Candy Store in Brooklyn at 9pm.
Keep the podcast alive and gay by donating to our Patreon, where you can get some sapphic swag.
For related content, follow us on Twitter, Facebook, Instagram, and Leave Us a Review if you like what you hear!
And if you love our theme song, check out the duo who created it, There Is No Mountain.