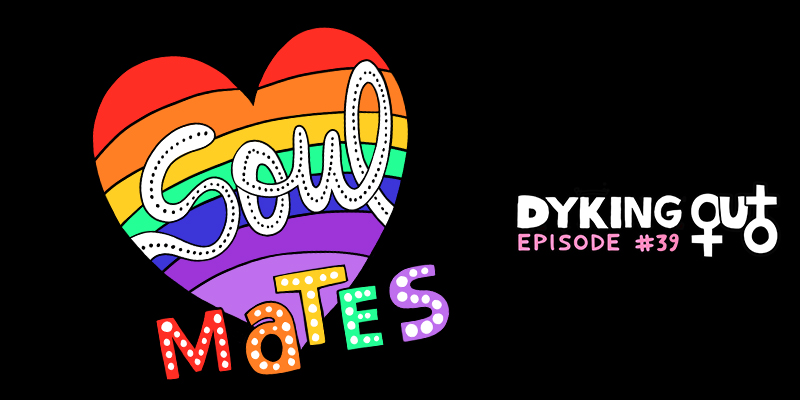 The UNIVERSE brought UCB's Morgan Miller our way to dyke out about soulmates and why you can't buy bedding at T.J. Maxx. Morgan is a hilarious comedian who has performed all over the country and has recently become more in tune with her spiritual side. Have you ever met someone and felt like you knew them in a past life? How do you know if you've met your soulmate? Morgan shares how she met hers, while Carolyn (yes, she's calling herself Carolyn again) reflects on how her lack of belief in soulmates may have led to her divorce. And as a lesbian, how do you know the difference between a soulmate and a first date??? We also play a little game we like to call "Soulmate Material?", admit our fears around Dinah Shore, and preach about the transformative qualities of submerging your naked body in waters of different temperatures.
-Keep the podcast a-lez and gay by donating to our Patreon, where you can get some sapphic swag.
-For related content, follow us on Twitter, Facebook, Instagram, and Leave Us a Review if you like what you hear!
BUY OUR OFFICIAL PRIDE SHIRT HERE
Last week was hard. If you're feeling down and have thoughts of suicide, please know you are not alone and find someone to talk to – a friend, family member, doctor, 1-800 number, or even an acquaintance who you think could be a good listener. You are more loved and less alone than you realize.