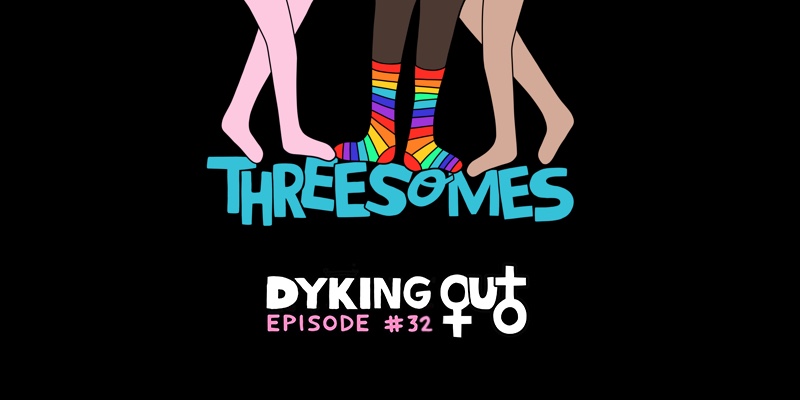 Three's company in this episode all about threesomes. Comedian and recovering fundamentalist Brooke Arnold (Caroline's on Broadway, Marie Claire, NYC Fringe Fest) dykes out with us about doing the deed with a party of 2. How do threesomes come about? Why do couples love asking lesbians to join them in bed? Is it possible for couples to have healthy threesomes that don't ruin their relationship? Also, we expose Tall Texans for what it really is, a front for Lone Star dykes. And, Brooke spills the deets about her vagina dentata (sort of).
Keep the podcast alive and gay by donating to our Patreon, where you can get some sapphic swag.
For related content, follow us on Twitter, Facebook, Instagram, and Leave Us a Review if you like what you hear!