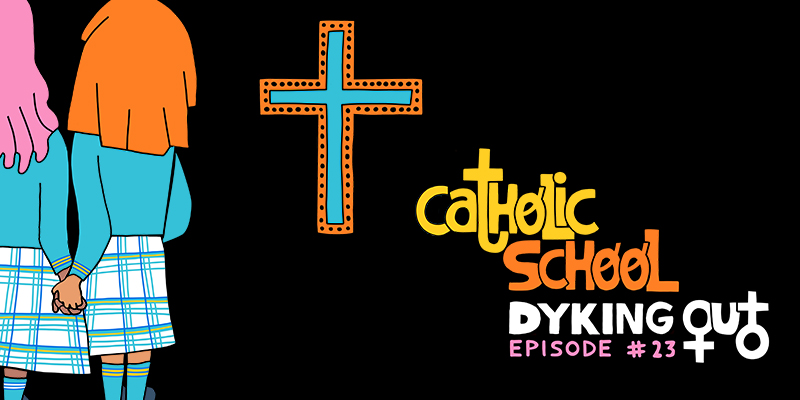 Comedy writer and proud gaytheist Nikki Palumbo (UCB, Above Average, Reductress) went to catholic school and lived to tell us about it. It turns out it's not the lesbian underground we thought it was. How can one survive all the guilt and shame brought on by the church? How does a budding lesbian hide amongst the plaid skirts unnoticed? Are nuns even a little gay, and would they be offended that their calling is our backup plan when all else fails? We also dyke out about the super stressful experience of having to find a dude to go to prom with when it's the last thing you want to be doing. Plus, Carolyn misremembers the plot points of one of her favorite movies.
P.S. This episode was recorded on Jennifer Aniston's birthday, and boy is that Aveeno lotion working wonders! We'd like to formally thank Jennifer for sending our new intern Karina our way!
Don't be a breeder, follow us on Twitter, Facebook, Instagram, and Leave Us a Review! (kidding! breeders welcome!)
And if you love our theme song, check out the duo who created it, There Is No Mountain.