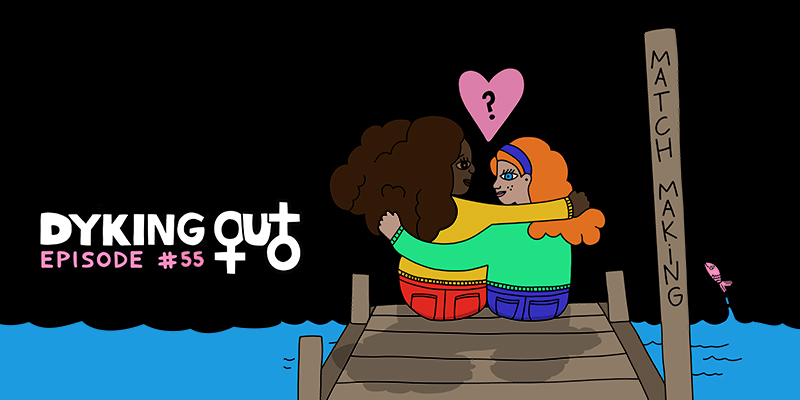 Fashion designer turned reality-TV-winner turned matchmaker Kara Laricks joins us to dyke out about matchmaking! We live in a world of swipes and DMs, but does that have to be the only way to date? Kara tells us all about how she sets up "foxy singles" with her LGBTQ clients, and what it means to be a matchmaker specifically for that community. We hear all about the do's and don'ts of first dates (hint: stop talking about your ex so much!), as well as why you shouldn't lose hope when a date doesn't work out. Plus, Carolyn discovers her wife's secret super power and apologizes for assuming Awkwafina is a gaysian! We end with a listener question about how to talk about your ex that you dated pre-transition.
-Keep the podcast a-lez and gay by donating to our Patreon, where you can get some sapphic swag.
-For related content, follow us on Twitter, Facebook, Instagram, and Leave Us a Review if you like what you hear!
-Like our theme song? You'll love the duo behind it: There Is No Mountain