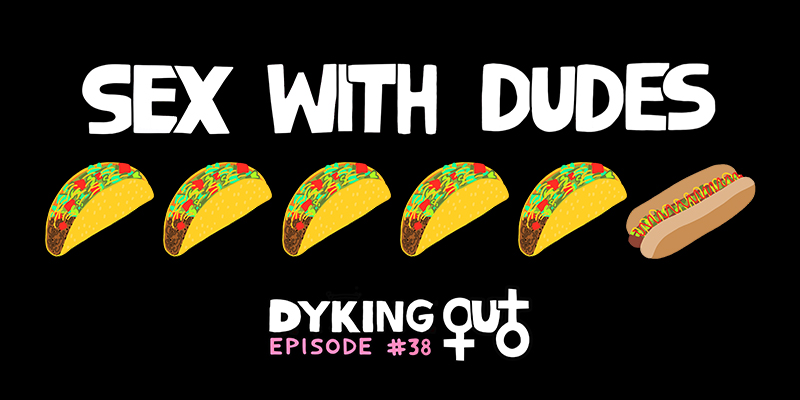 Queer multimedia artist, activist and educator, Vivianne A. Njoku, joins us for one of the funnest episodes to date! Don't be fooled by the topic (but do have your vomit bags ready if even the mere mention of dick activates your gag reflex), because we are dyking out hard on this one. We talk about everything from Mellisa Etheridge's weed farm to the aging royal family, to a maybe murderous grandmother. Then, we guess why queer women who mostly date women resort to sleeping with men, and discuss the perils involved. What kind of men are queer women attracted to? Are their guidelines to sexual fluidity? If you could have virtual reality sex with a man, would you? ARE WE LIVING IN A SIMULATION?! Seriously though, this episode is wild and fun and one of our favorites for sure. We hope you enjoy it!
PLUS, learn more about all the cool things Vivianne has going on:
-Keep the podcast a-lez and gay by donating to our Patreon, where you can get some sapphic swag.
-For related content, follow us on Twitter, Facebook, Instagram, and Leave Us a Review if you like what you hear!
–Check out Sudio, our sponsor for this episode. Use the code DYKE for 15% your purchase.