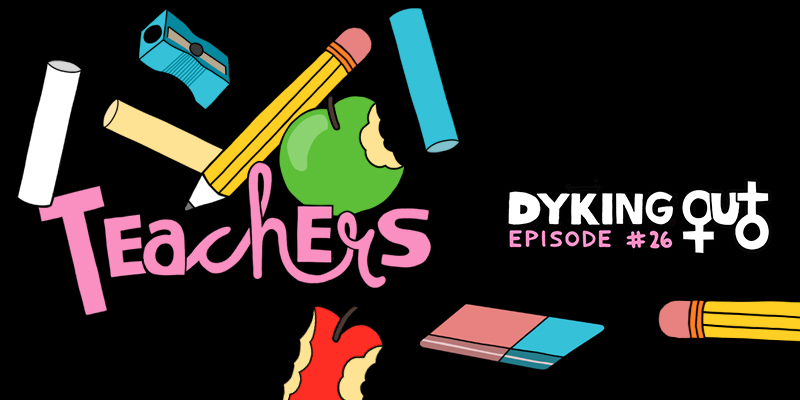 Fact: teachers make up 75% of the lesbian population – at least the lesbian population that Carolyn knows personally. We are thrilled to be joined by the incredible Pat Brown for this episode! She's been on Late Night with Stephen Colbert, has been featured on AfterEllen.com, and has an amazing comedy album out now. We talk about the role of teachers in our lives and in the current political climate. Should they have guns at school? Do they know which kids are gay? Should they have guns at school knowing which kids are gay??? We also talk about Pat's time attending the Grammy Awards! If we could have Pat on every week, we would. Take a listen and you'll understand why.
Keep the podcast alive and gay by donating to our Patreon.
For related content, follow us on Twitter, Facebook, Instagram, and Leave Us a Review if you like what you hear!
And if you love our theme song, check out the duo who created it, There Is No Mountain.