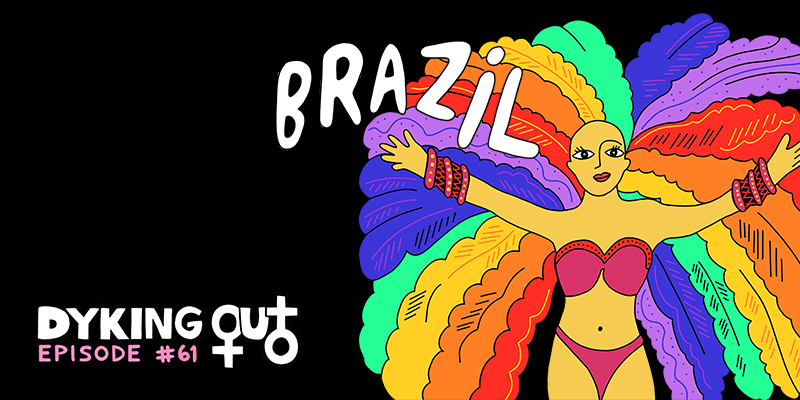 Get your passport ready because this episode will make you want to follow Sarah York to Brazil for Carnival! We have our first international guest on the pod, the lovely Gabriela França! She's well-known in the Sao Paulo lesbian community for throwing the coolest queer-lady parties, having a bad ass lesbian clothing line, and being the proud owner of three cats. How are lesbians in Brazil different than in other parts of the world? What challenges does the community there face currently, and in the future given the election of their new yeasty foreskin of a President? (Brazil, I'm devastated.) Most importantly, do Brazilian lesbians wear flannel? Take a listen to find out. We also answer a listener question about ex-etiquette, AND we share some exciting news for our New York listeners! Come to Brazil!
-Keep the podcast a-lez and gay by donating to our Patreon, where you can get some sapphic swag.
-For related content, follow us on Twitter, Facebook, Instagram, and Leave Us a Review if you like what you hear!
-Like our theme song? You'll love the duo behind it: There Is No Mountain