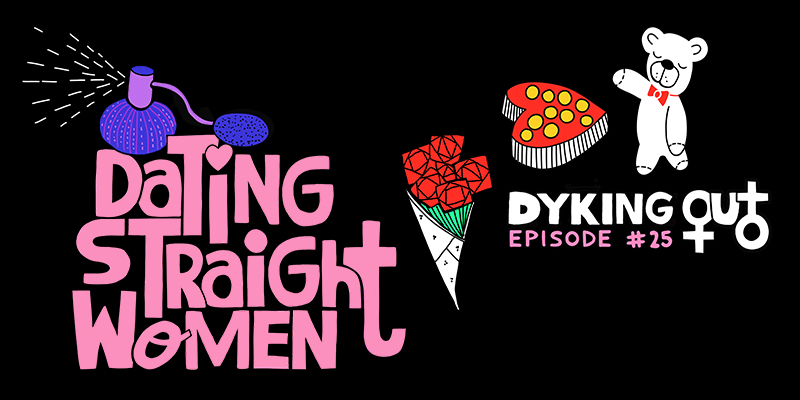 Comedian and dater of straight women, J. Fox-Jones joins us this week to tell us why some lesbians end up with women who used to exclusively date men. Do lesbians seek out straight women as a challenge, or are these ladies hunting us down while we're just minding our own business? If you date a straight woman, does that mean you have to *GULP* watch The Bachelor????!!! Does she assume you'll handle things like installing shelves and killing bugs? We also give tips on how to watch Black Panther with a queer eye, and Sarah comes up with a radical alternative to watching movies…that just happens to sound a lot like TV.
Keep the podcast alive and gay by donating to our Patreon.
For related content, follow us on Twitter, Facebook, Instagram, and Leave Us a Review if you like what you hear!
And if you love our theme song, check out the duo who created it, There Is No Mountain.