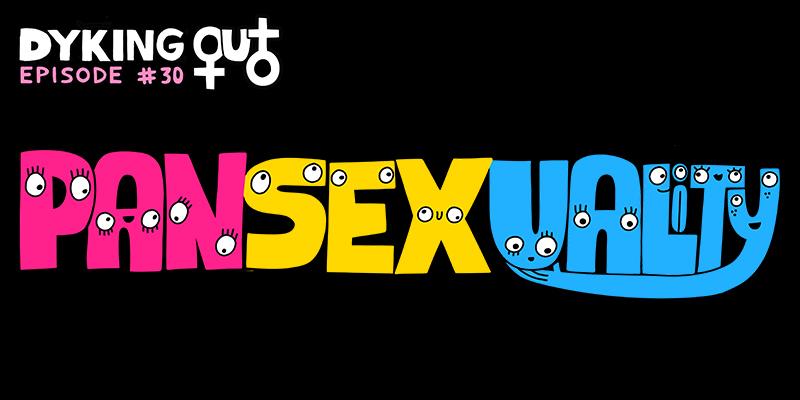 Pansexual is no longer just the term once used to describe pixyland.org. It's actually a sexual identity that an increasing number of people in the LGBTQ community identify with despite its anemic representation in mainstream media and pop culture. We've talked about it before, but wanted to invite quintuple threat Mindy Raf (TNT, VH1, MTV's Girl Code) to dyke out about her pansexuality in more detail. We also revisit the topic of polyamory and do it much more justice than the first time around (sorry polys!). We hope you enjoy the discussion, and if not, then you can walk right out the fe-door-a (or just email us and tell us why). Plus, one of our hosts makes an exciting announcement that only her and her mom will probably care about! Tune in!
Keep the podcast alive and gay by donating to our Patreon, where you can get some sapphic swag.
For related content, follow us on Twitter, Facebook, Instagram, and Leave Us a Review if you like what you hear!